Business Marketplace 2012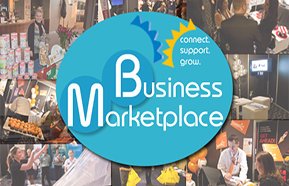 June 13, 2012
Novotel Wollongong Northbeach
MRTeam will be proudly exhibiting at the Business Marketplace 2012. We are looking forward to the opportunity to show case our team and the race cars to a wide range of businesses from across the region. There will be business advisors, B2B specialists and other local businesses, all exhibiting their latest products and services under the one roof!


Key Event Information

Venue
Novotel Wollongong Northbeach
2-14 Cliff Road, North Wollongong

Date
Wednesday, 13 June 2012

Time
11.30am - 12.00pm Official Launch (In Lobby Lounge)
12:00pm - 5:30pm Business Marketplace
12:00pm - 2:00pm Commonwealth Bank Executive Lunch
5.30pm - 8:00pm Business After Hours hosted by Telstra (Members Only)
8:00pm Close and Exhibitor Bump Out
8:00pm State of Origin on large screen in Lobby Lounge

Entry
Entry to Business Marketplace is free!
Tickets to the executive lunch can be purchased at http://events.illawarrabusiness.com.au/Detail/EVE1201134

For further information on the Business Marketplace 2012, please visit http://www.nswbusinesschamber.com.au/Illawarra/Events/2012-Business-Marketplace

Hope to see you there!